You've probably heard that software or SaaS marketing is unlike any other form of marketing. There's some truth to that. But have you ever thought about why some software companies dominate their niche?
You might be surprised to learn that sometimes the market leader does not have the best product. Plenty of software companies have fantastic products, but fall flat when trying to produce traction via organic marketing.
Obviously, there are other components that come into play like resources, budget, user experience, etc. All of these components are equally important, but today we're going to highlight one marketing strategy that software companies have used in the past to achieve success.
Competitor Comparison Pages
This is one of my favorite SEO tactics for SaaS and software companies. You can apply this tactic to other industries, but it really shines within SaaS.
Competitor comparison pages can work for small and large SaaS companies.
Think about it. Every company has users that churn, some more than others, and these churned users are actively looking for alternatives.
When you build out competitor pages the goal is to rank for the branded queries (these queries have less competition) of your competitors, such as "competitor + alternative" or "brand vs brand." Don't get caught up in search volume because it doesn't equal revenue. With this tactic, we're focused on the purchase intent.
At SpyFu, I implemented a competitor comparison page for our main competitor, SEMRush. Taking a look at Ahrefs, the search volume for this keyword is estimated to be 350/searches per month.
The search volume may seem low, but keep in mind that there are hundreds of variations for this single keyword. As of today, this URL is ranking on 228 keywords and ranks on variations like "SEMrush alternative free," "spyfu vs semrush," "tools like SEMrush" etc. Every month we'd get hundreds of clicks and hundreds of thousands of impressions from these queries.
But wait...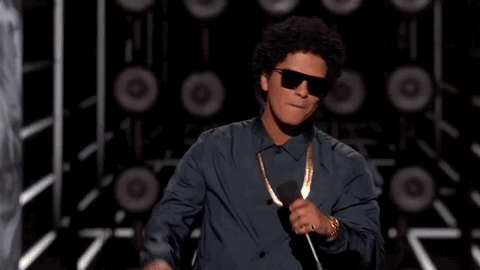 Traffic and rankings are nice, but they quickly turn into vanity metrics if you can't get the traffic to convert.
This page had a conversion rate of over 13%. These pages aren't only limited to organic acquisition either. You can run paid traffic to these pages if you want to bid on your competitor's branded terms.
Now that I've shown you the results, I want to dive a bit deeper into the structure of a great competitor comparison page (plus more results).
Don't just focus on one competitor
Podia is a great example of building a hub of competitor comparison pages. They have a total of 37 competitor comparison pages and rank extremely well across all of them. These pages are extremely valuable and bring in an estimated ~5K organic users per month (although it's likely higher due to the inaccuracies of SEO tools).
If you build out a template, you can easily scale these pages across all of your competitors with minimal costs.
Research, Research, and Research
It may be tempting to run out and start cranking these pages out for all of your competitors, but there's a sweet science behind them. This is not a "build it and they will come" situation.
You have to research the pain points of these users. Why are they churning from your competitors? Missing features? Limits? Shoddy business practices?
Your competitor comparison page allows you to present yourself as the solution to their problems and if you don't understand those problems, these pages will not perform.
During the research phase for the SEMrush comparison page, we identified a few major pain points as we combed through thousands of reviews:
A lot of users were unhappy with the limits placed on their accounts. They could only export a limited amount of data.
Users were unhappy with their historical data.
Price. Of course, we don't want to race to the bottom, but the price was a big reason why customers were churning from SEMrush.
You only have a few seconds to capture a lead's attention. Knowing this, we highlighted the three biggest pain points above the fold.
I followed up the hero with a side-by-side comparison to best highlight the deficiencies of SEMrush and reiterate how SpyFu was the answer that they were looking for.
Include testimonials
Reviews and testimonials are extremely powerful. One study found that 88% of consumers trust online reviews as much as personal recommendations, and 72% of consumers say positive reviews make them trust businesses more.
We highlighted that SpyFu was named Editor's Choice at PCMag and included the snippet to add more context.
Not only does this gain user trust, but it reinforces that we're an industry leader and that we're trusted by reputable publications like PCMag.
Create an alternative page for your own brand
You have to protect your territory and sooner or later your competition will emulate your strategy and whip up an alternative page for your brand.
Podia held the #1 position for the keyword "Memberful Alternative" until Memberful created an alternative page for their own brand where they compare the competition. (Podia currently holds the featured snippet.)
This will prevent your competitions from ranking on your branded queries without a challenge.
Ecommerce companies can get in on the fun too.
While this strategy works extremely well in SaaS, this strategy can also work in ecommerce. There are multiple ecommerce companies that are using this strategy to capitalize on their competition's branded queries.
DTC (direct to consumer) is experiencing hockey-stick growth and that growth comes with added competition. In 2018, Purple spent $17 Million dollars on various forms of marketing. In the DTC mattress space you're up against massive marketing budgets and every day a new competitor pops up.
Leesa is one of the few DTC mattress companies that use competitor comparison pages.
Leesa ranks well with their comparison pages, but in the ecommerce space, you're going to battle with larger press publications and additional search features like shopping ads. Even with the added competition, I still believe that ecommerce companies should explore competitor comparison pages.
How to take your alternative pages to the next level
Even though the alternative page we came up with at SpyFu performed well, we could have taken this page to the next level. I keep going back to Podia, but they really set the example for how to build out these pages. Let's look at how we can take your alternative pages to the next level.
Use video testimonials
Podia took their testimonials to the next level by incorporating video testimonials from users who love Podia.
Use Intercom/Drift to engage with users
When done incorrectly, Intercom messages can annoy users. However, the goal of comparison pages is to capture leads that are lower in the funnel and convert them to paid users.
No one knows your product better than your own team, and you'll have a chance to answer every question a lead might have about your product.
A word of caution:
Depending on your business it may not make sense to engage with every user. If you have a B2B offering that is geared towards enterprise companies you can use Drift, Clearbit and Madkudu to do lead scoring in real-time to ensure you're only engaging with the users that are in your target market.
Examples of live competitor comparison pages
Here are a few live examples of competitor comparison pages. I'll touch on what I think each page does well and where each page can improve. I'll continue to add comparison pages to this list as time goes on. Let's jump right in.
Figma (Ranking #1 on "Sketch Alternative")
Figma is the new kid on the block in terms of design tools. However, they are the only tool that is employing competitor comparison pages.
Let's look at the stats.
This page ranks for 727 keywords, and brings in an estimated 3,100 users per month.
They do a great job of hitting the major pain point of Sketch right away.
With Sketch, you need a Mac not only to design with but also to open and inspect files. If you are on Windows, Linux or Chrome you're out of luck. Figma is platform-independent.
Figma does a great job of reiterating their ease of use with copy-like "Collaborate in the same file at the same time (just like Google docs)", and "Easily share designs with a single, live URL to get buy-in and feedback."
I like how the sign-up call to action (CTA) is present as you scroll through the page. If I decided to sign up before hitting the CTA at the bottom, I could easily do that.
How Figma could take this page to the next level
Overall, this is a fantastic competitor comparison page. I would have liked to see testimonials or some type of social proof on the page. We could take it a step further and include an FAQ accordion to answer the most common questions that users have when comparing Figma and Sketch.
Kinsta (Ranking #1 on "Flywheel Alternative")
Kinsta isn't using your standard landing page approach. Outside of the hero area, this competitor comparison page is similar to a blog post. They know their audience and this format works well for Kinsta due to the technical nature of their market.
Let's look at the stats.
This URL ranks on 82 keywords and brings in an estimated 41 organic users per month.
Only 41 users per month!!?
Don't get wrapped up in search volume. These pages convert extremely well because they are targeting lower phases of the funnel. Revenue drives our companies, not vanity metrics.
Kinsta does a great job of diving into the technical benefits of their platform. Focusing on performance, scalability, Woocommerce integration and their affiliate program.
All of these are great benefits that resonate with their target audience.
I love how Kinsta incorporates third-party reviews/data of their platform into the comparison page. This servers as social proof, but also reinforces their stance.
Huel (Ranking #3 on "Soylent Alternative")
This is an interesting use of a competitor comparison page.
I like how Huel gets right to the point with the nutritional comparisons. Consumers that are fans of Soylent tend to be health conscious, so this is a smart play.
Below the nutritional comparison, Huel focuses on the Macronutrients between each product and why Huel is superior to Soylent based on the makeup of the product.
Huel also includes a comparison between their drink and Soylents drink. I assumed that the drink was more popular, but the data backs up the layout that Huel ran with.
How can Huel take this page to the next level?
Right out of the gate Huel tells me about how they produce their products with minimal impact on the environment, but they never expand on this. How does Huel back up their claim? They don't.
I think that's a missed opportunity that they could execute easily.
Outside of that, this page is lacking reviews! Huel has 4,000 reviews on TrustPilot, but they fail to incorporate them into their comparison page.
Plivo (Ranking #3 on "Twilio Alternative")
This competitor comparison page has all of the right elements. Reviews, social proof, etc., but the triggers aren't as strong.
Let's look at the stats.
This page ranks on 265 keywords and brings in an estimated 299 organic users per month.
Pilvo does a fantastic job at including a testimonial from a user that switched from Twilio in the hero. This testimonial even touches on deliverability, a common pain point of Twilio users..
As we move below the fold, the page becomes a bit weaker. For example, there are a lot of opportunities to improve the section, "Why businesses choose Plivo as an alternative to Twilio."
Full feature parity and familiar APIs
This sounds good, but is this the biggest pain point of Twilio users?
Looking at the reviews, the most common negative reviews of Twilio revolves around a buggy interface, deliverability issues, and poor support. Issues with their API documentation did come up, but not at the same rate as these other issues.
How can Pilvo take this page to the next level?
Adding some data that compares the deliverability of Pilvo and Twilio would be a great addition to this comparison page. I would have focused more on the poor support and buggy interface as well.